"We chose Children's Own School as our preschool because of their accredited Kindergarten program. In addition to academic readiness, our child has developed confidence and independence ahead of entering first grade."
– Jennifer
Our Primary program is the traditional multi-age Montessori program designed specifically for children around three-years-old to six-years-old.  Children are given sequenced lessons designed to increase their skills and independence, and when they complete the developmental cycle (three or four years) of a Montessori primary program are ready to enter first grade.
Children freely move between all areas of the classroom which include Practical Life, Sensorial, Mathematics, and Literacy. Art, singing, and storytelling are daily experiences. We start the day at 8:30am and end at 12:00pm or 3:00pm.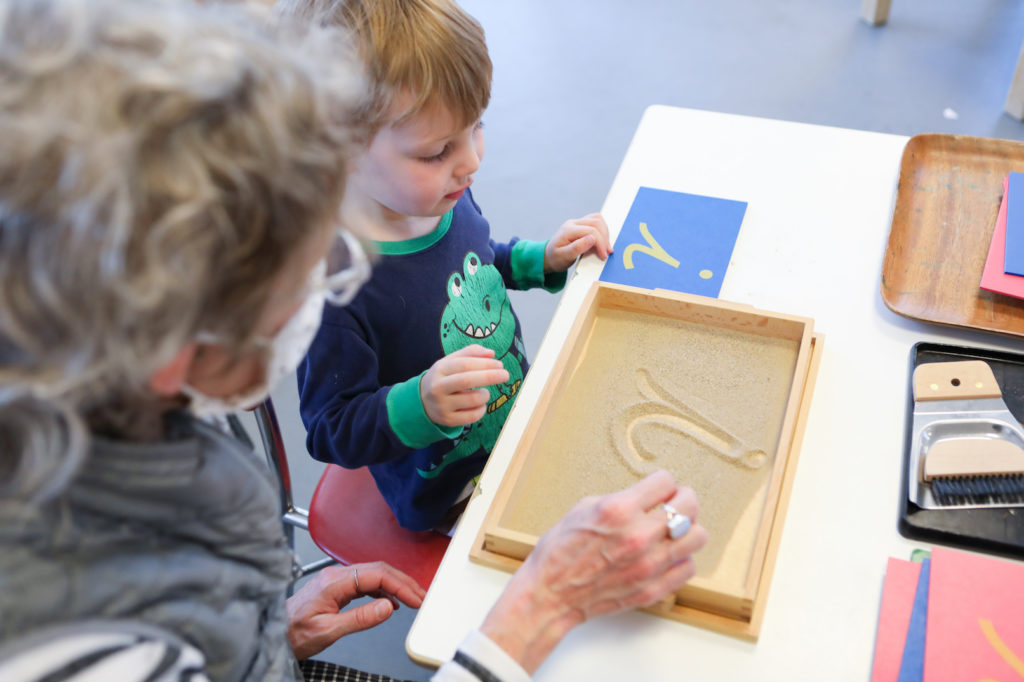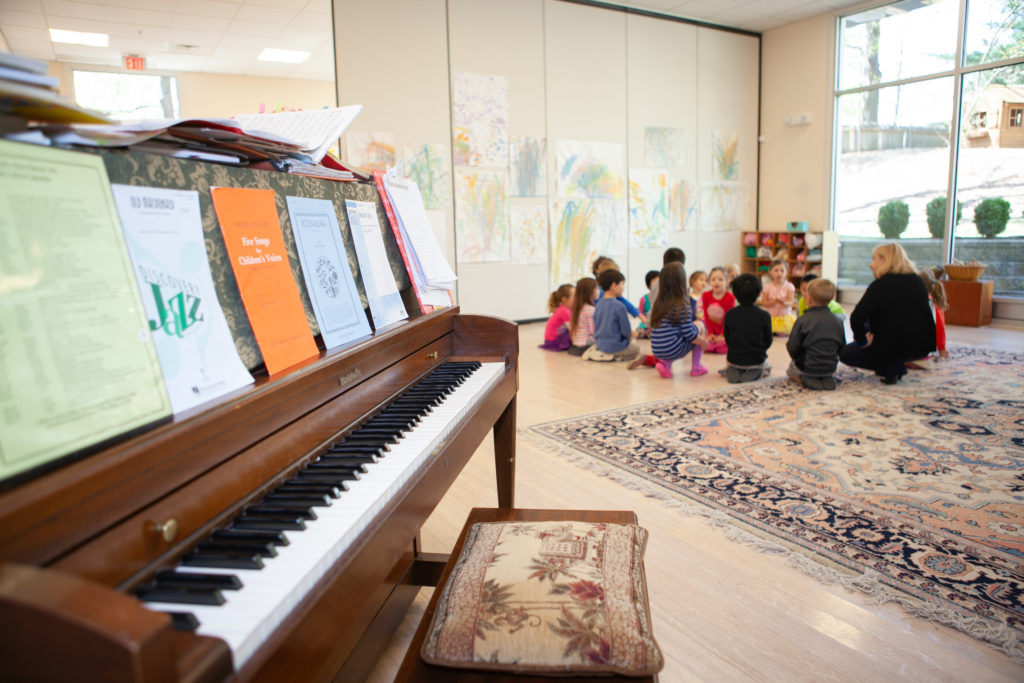 Music Program
Singing, dancing, rhythm exercises, and creative movement are part of the daily classroom experience. We work on listening activities and all primary classrooms are equipped with the Montessori material (the Bells) used to introduce pitch, the musical scale, composition, and reading music. Kindergarteners participate weekly  in music instruction led by an early childhood music instructor.
Visual Art
Children engage in art experiences daily in the classroom using paint, clay, collage and colored pencils. Once children have been given preliminary experiences with these mediums, they are able to participate in art enrichment in the pavilion. Printmaking, sculpture, and mixed media are just some of the opportunities presented during the school year.