"With Eva in grade school now, we're really seeing the breadth of the positive impact that her COS Montessori education has had on both her learning and her personhood. Her Kindergarten year at COS was the keystone. It's a culmination of everything she had been building on in her first two years in Children's house: independence, a sense of purpose and community, strong, tangible foundations in math and literacy, and of course, kindness."
– Natalie
Kindergarten is our final year in the primary classroom, and a capstone experience at Children's Own School. These older children are confident in who they are; they are the role models and leaders of the community. They apply the skills and knowledge gleaned in prior years, and extend their work into more advanced language and mathematics activities.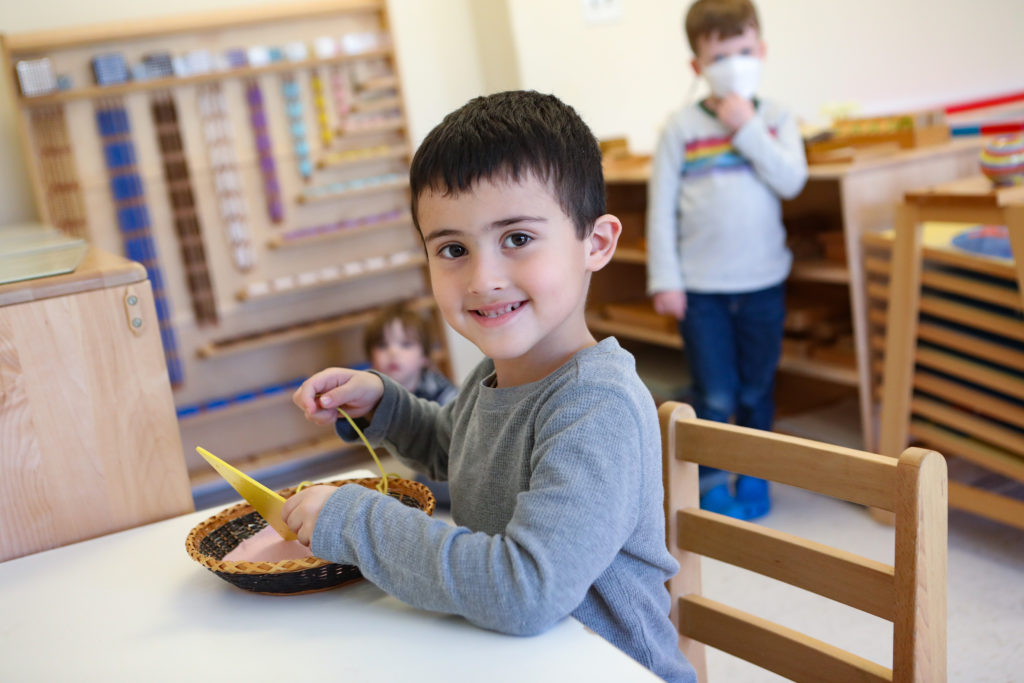 The oldest and most experienced students are confident in their abilities, they lead by example and aid their younger classmates in all aspects of school life. Mathematics and reading come to life as kids see how these skills help them understand the world around them.
This is a time for our kindergarten-aged children to bloom into strong readers, excellent mathematicians, and kind, generous leaders.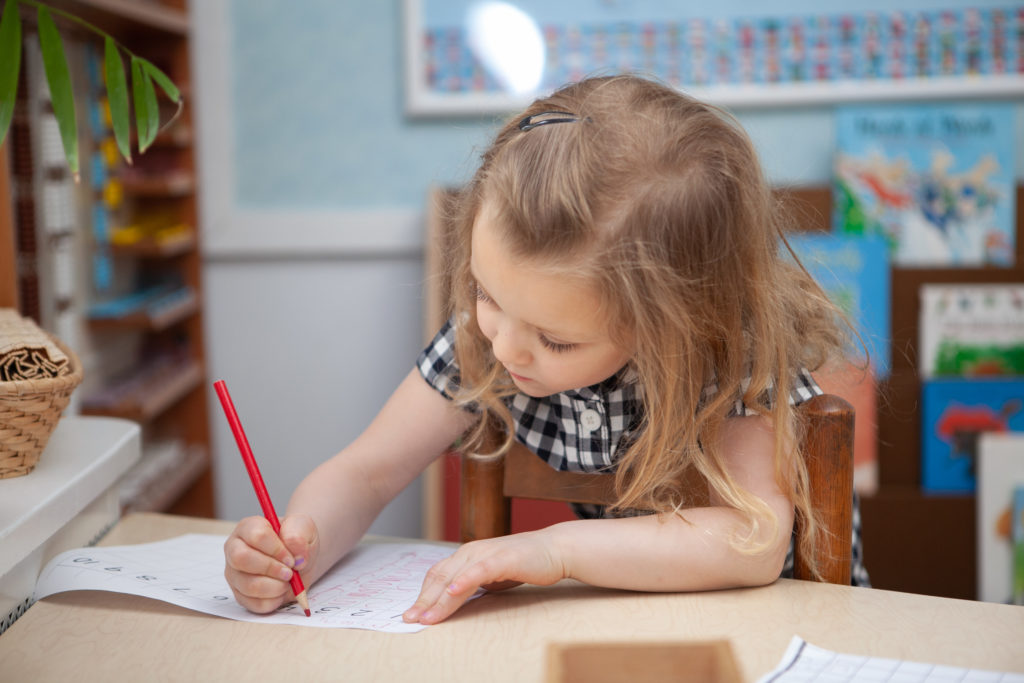 Children's Own School primary graduates enter first grade with outstanding linguistic and mathematical competencies, as well as strong social skills and generosity which aid them in making and keeping close friendships.
Our primary graduates enter their next school setting with confidence in their own abilities and respect for themselves and others.